Remote Manager allows you to initiate firmware upgrade for multiple NovoPRO devices by clicking on one button.
Click "Firmware Update" on the home screen to go the Firmware Update screen.

A list of connect devices will be displayed with check boxes in the left column. Select the device or devices you wish to check for updates.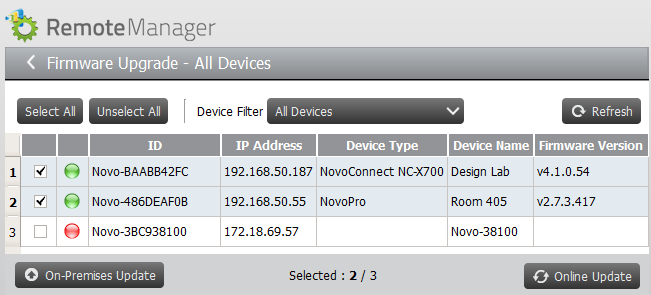 Once you have selected the devices to update, you have the option of initiating "Online Update" or "On-Premises Update".
Online Update: This triggers NovoPro to connect to our Update Server to download the latest firmware.
On-Premises Update: This allows system administrators to apply a specific firmware package. Contact Vivitek to obtain such a firmware package.

Back