1.1 Register an Account
As a new user, go visit NovoDS.com to register an account.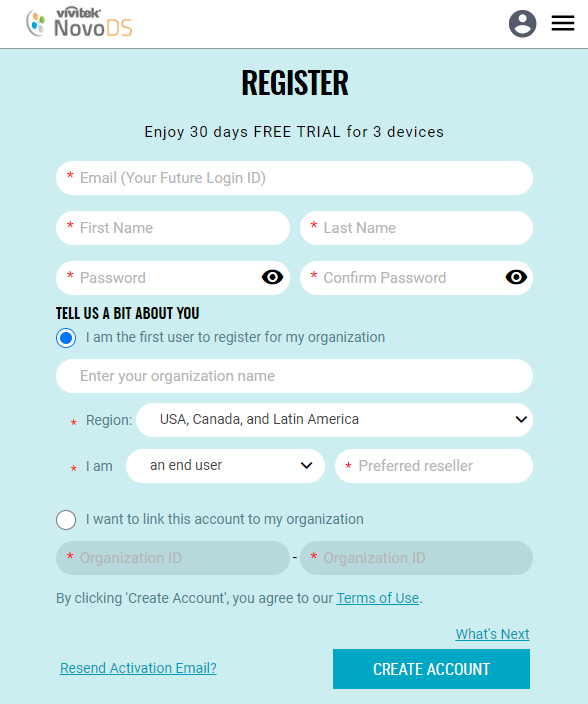 After your account is created, you can login and access your account profile. Please write down your "Organization ID" as it could be used by other users to register into your organization.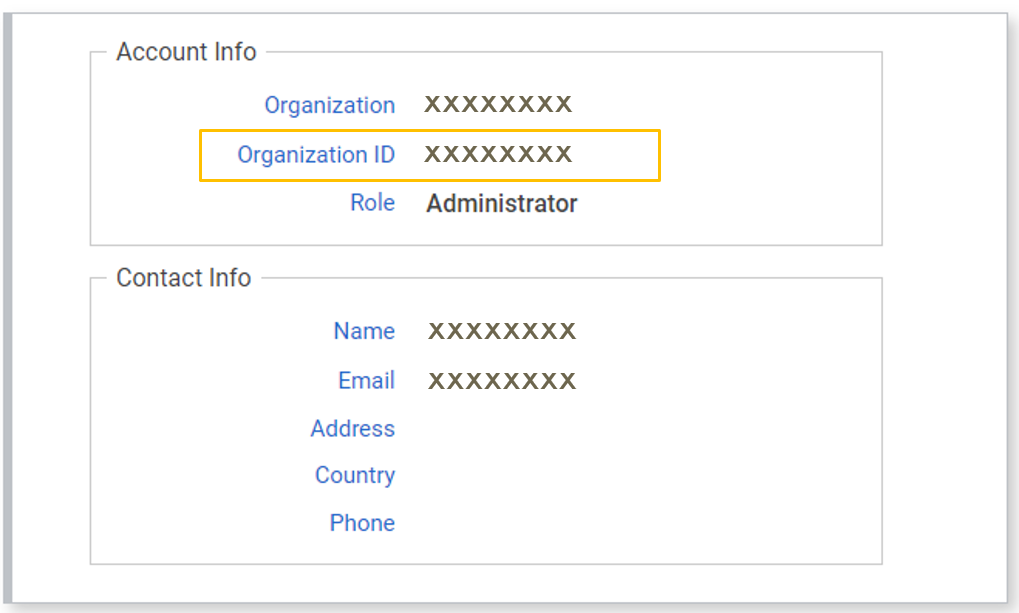 1.2 Register a NovoDS Device
There are 3 ways to register a NovoDS device to NovoDS Cloud
Device Registration
When/How to Use
Through the Cloud
• Suitable for large-volume device deployment
• Enable Cloud Service on the device and the remaining registration process is completed on the Cloud
Through device settings menu
• Suitable for small-volume device deployment
• Organization ID is needed
Through a microSD card
• Suitable for large volume device deployment
• Create a device configuration file on a microSD card. Then insert the microSD card into NovoDS devices to complete device registration process.
1.2.1 Through the Cloud
This is the easiest and the most populous way to register NovoDS devices in your account.
Connect a USB mouse to the NovoDS device, and then click on menu button "Cloud Service" to enable the service. Leave the "Organization ID" field empty.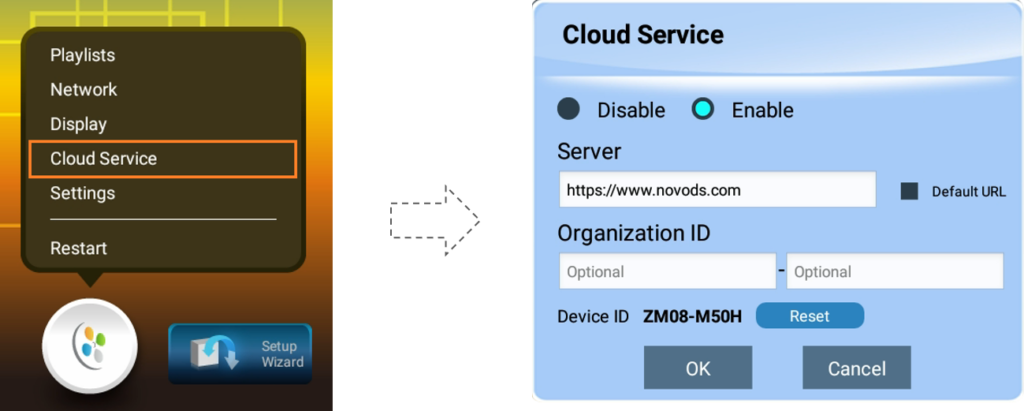 Log into your account at NovoDS.com, and click on button "Register Devices" to start the device registration process. Follow the on-screen instructions and the device should be ready in a few seconds.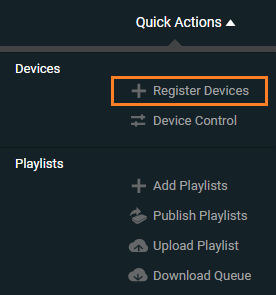 1.2.2 Through device Settings menu
This registration method is similar to the previous with the exception that you fill in field "Organization ID". Once you've done so, the NovoDS device will automatically connect to your account.
1.2.3 Through a microSD card
The last method is designed for large-scale deployment where minimum user interactions are required.
Launch NovoDS Studio software on your computer
Click on button "Generate Configuration File" in "DS Devices" tab. Fill in the necessary info as required. In particular, section "NovoDS Cloud" specifies the information related to the device registration in the Cloud. Make sure you fill in the "Organization ID" field.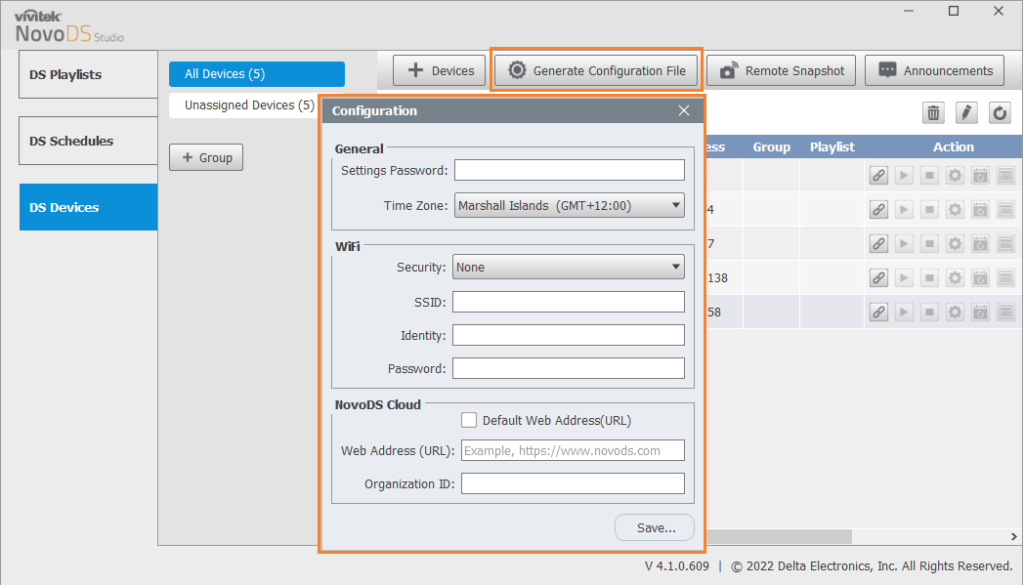 Save the configuration file to a microSD card
Insert the microSD card into NovoDS devices and the device registration process will be completed automatically.
1.3 Create and Publish Your First Playlist
Creating and publishing playlists are very straightforward.
As illustrated in the figure below, click on "Playlists" tab and then button "Create Playlist". Follow the on-screen instructions to proceed.

Click on the "Publishing" button to transfer the playlist to the NovoDS devices specified by you. (Depending on the size of the playlist, it may take a few seconds or a few minutes for the content transfer.)

The following 2-minute YouTube video shows you all the details.