Creating playlists can follow three intuitive steps.
Select a template
Specify the suitable widget for each zone (region)
Input the content for each widget.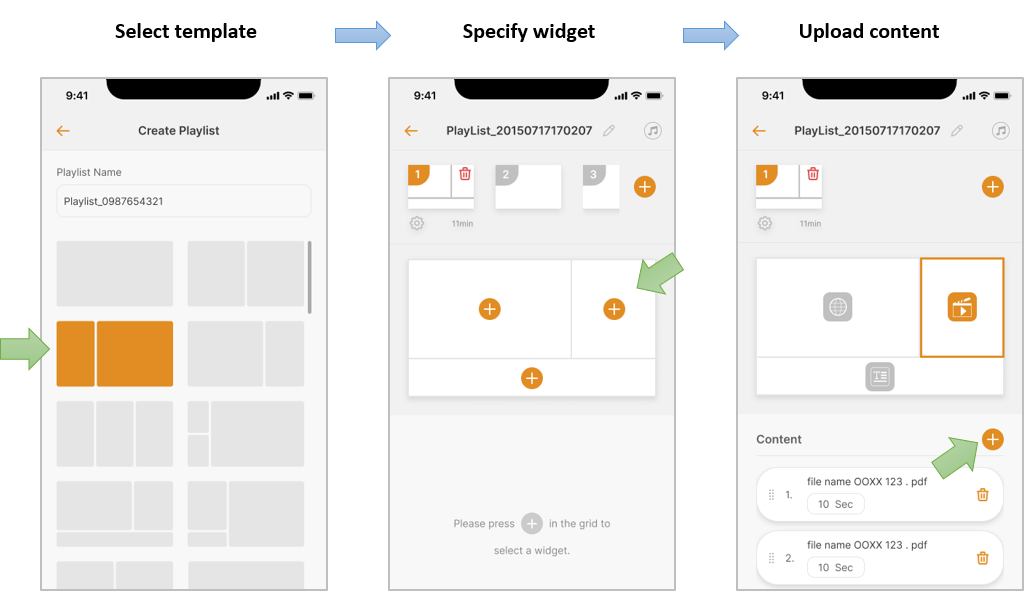 In addition, you can do more, including the followings.
Add multiple pages to a playlist
Define or configure the audio source
Change the playlist name
One thing worth mentioning is that, when using your mobile phone to log into Studio Express, you can upload the photos or videos on your mobile phone to the NovoDS device. This is extremely useful when you want to do a quick update to the signage.
Updating playlists is similar to playlist creation with the exception that you don't select a template. Instead, just click on the Edit button associated with the playlist and then you can change content or even change the widget to a different one.