When there's no any Wi-Fi access point, NovoTouch can be configured a Wi-Fi Hotspot, and create a local network that can be connected directly for each wireless device.
NOTE: When Wi-Fi is configured as a Hotspot, NovoTouch can only access to the Internet via the Lan network which was already connected to the Internet.
Configure Wi-Fi as a Hotspot
1. Make sure that Wi-Fi module is installed properly. See Installing the Wi-Fi Module.
2. Tap More Apps at the bottom-center of home screen;
2. Tap More Apps

at the bottom-center of home screen; More Apps can also be found by tap the triangle icon at both sides of home screen to enter the Sidebar menu.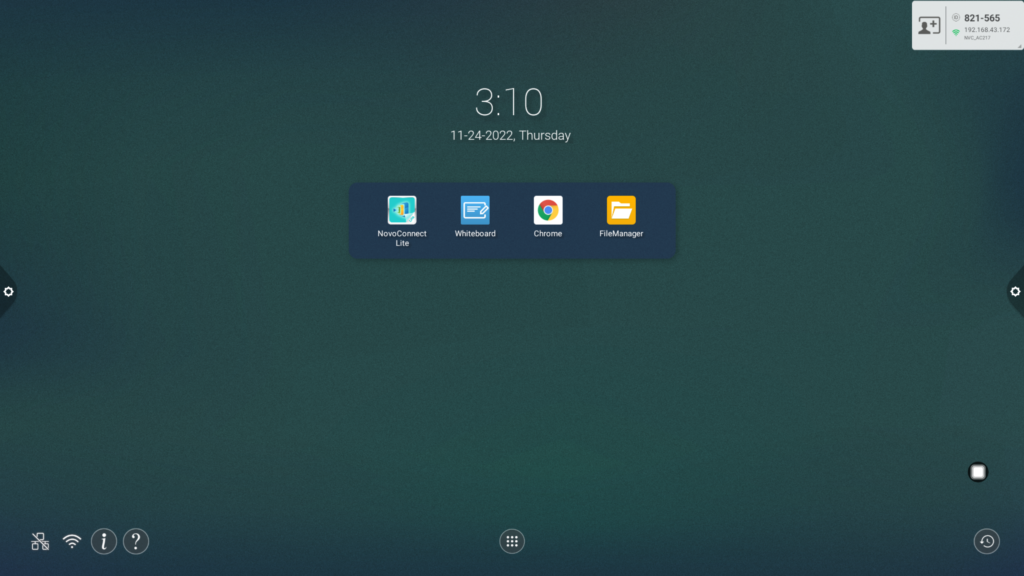 3. Tap NT Settings.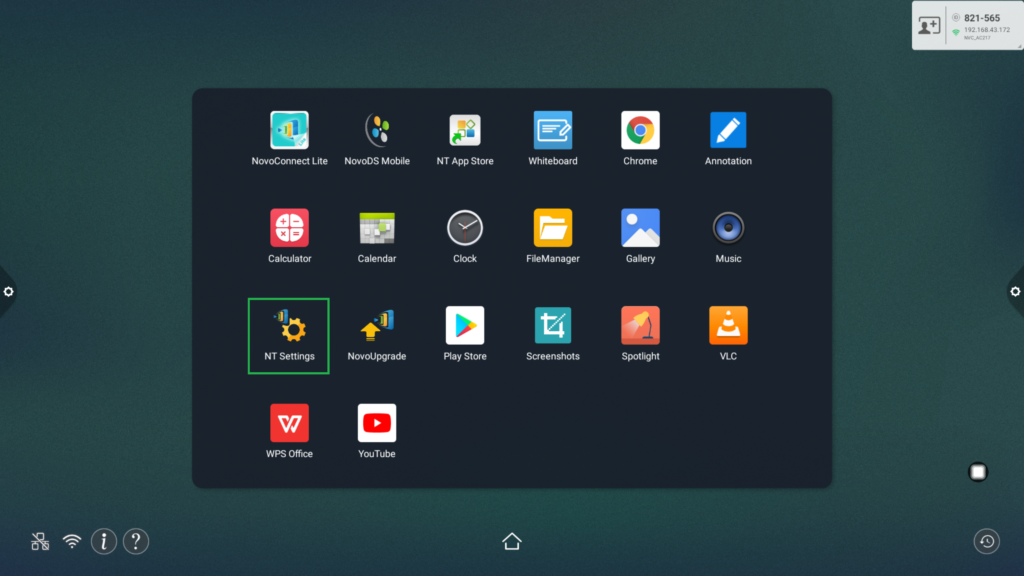 4. Tap Wi-Fi to enter the configuration.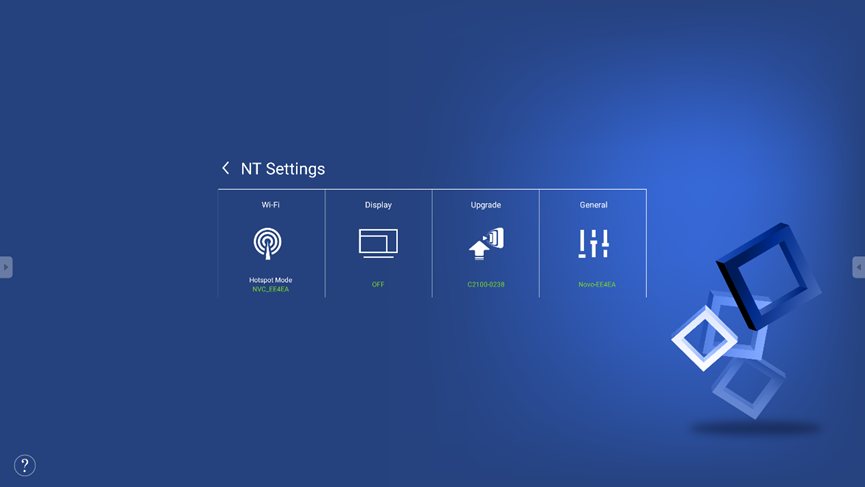 5. Select Enable Wi-Fi Hotspot and select the Wi-Fi Channel in the drop down menu if it is necessary.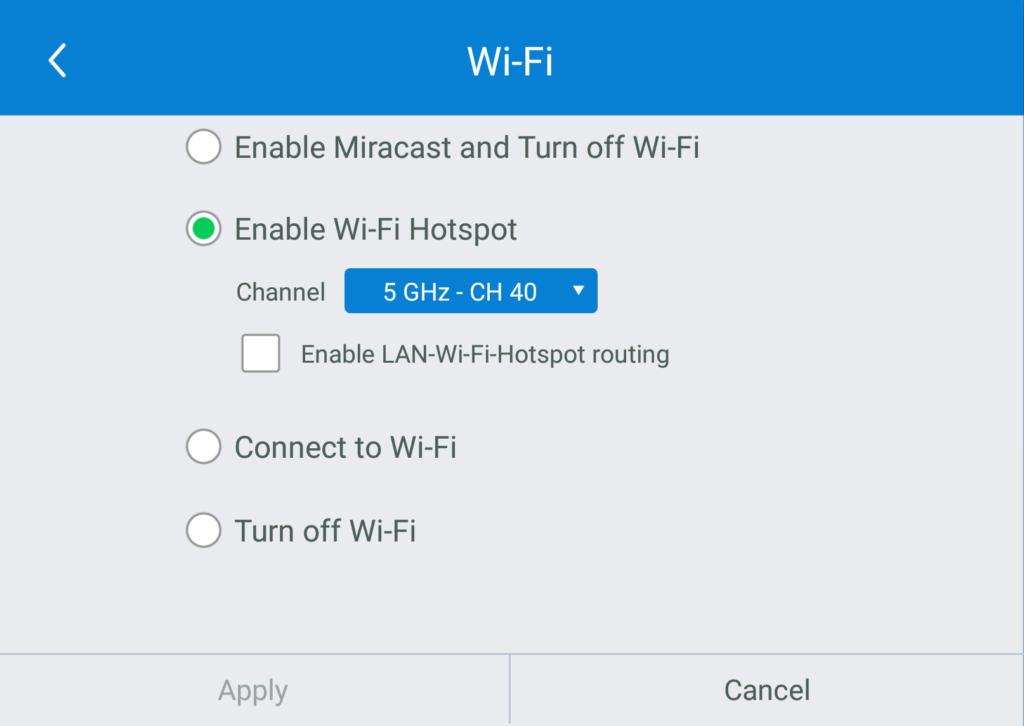 6. Wi-Fi Channels are different in both 2.4GHz and 5GHz frequencies. In some countries or regions, the Wi-Fi Channels may be different. We also provide both 2.4GHz and 5GHz Wi-Fi Launcher, please make sure the Wi-Fi frequency settings is correct for working properly with them.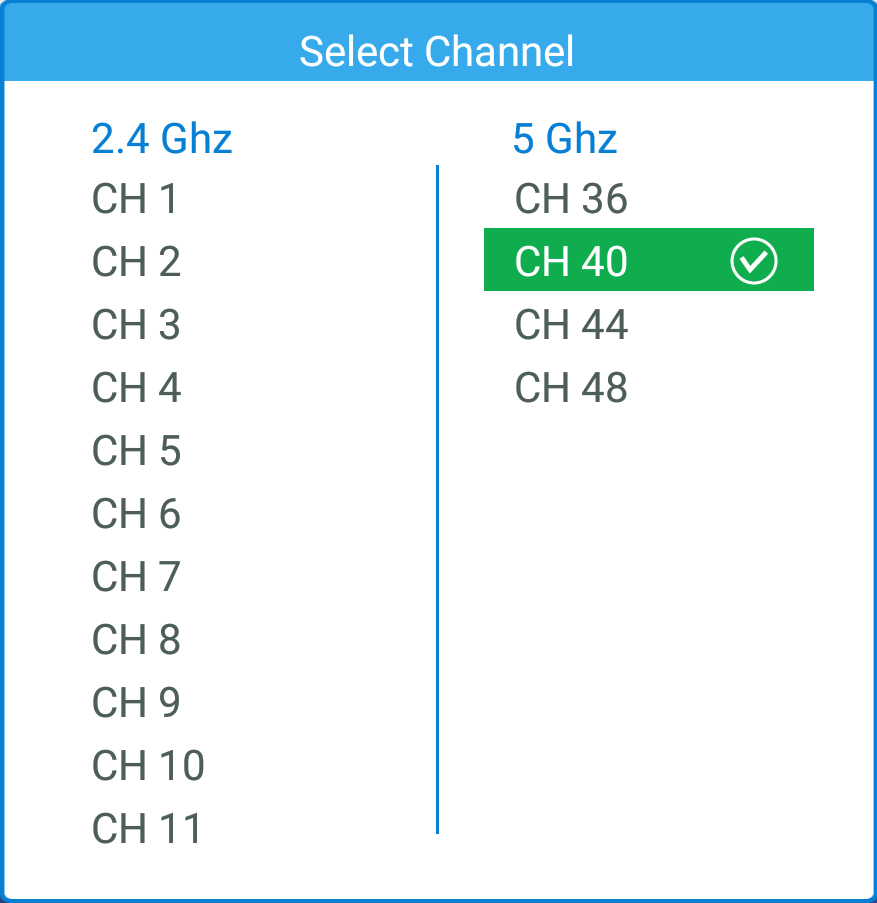 7. After the Wi-Fi Channel is selected, tap Apply and exit.
NOTE: Check the Enable LAN-WiFi-Hotspot routing box if NovoTouch is connected to a router with Internet access.