1. In the All Apps menu, tap NT Settings.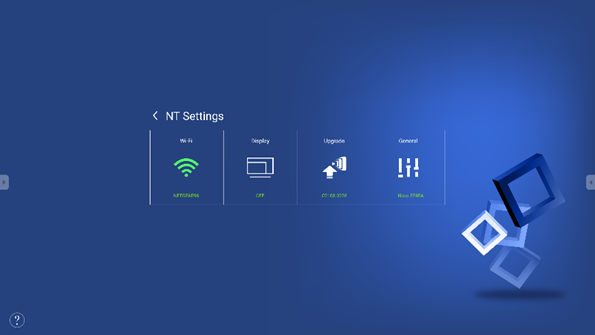 2. In the NT Settings menu, tap General.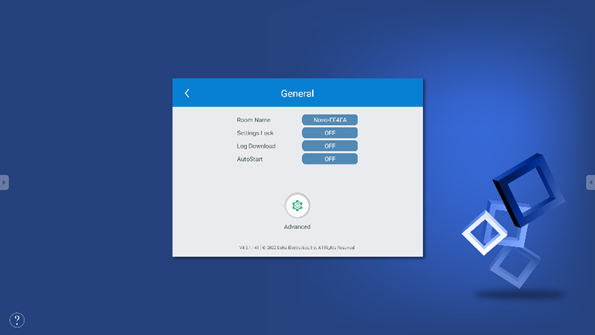 3. Tap Room Name to edit the name for the device/display.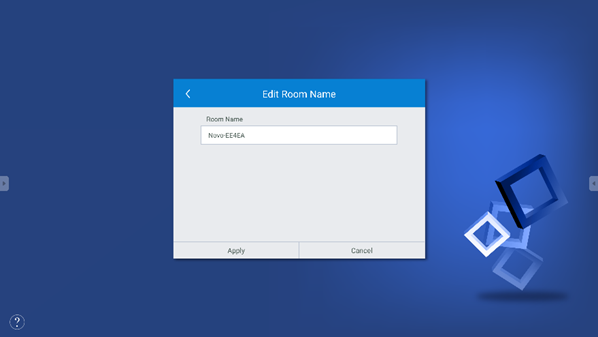 4. Once you return to the NT Launcher home screen, you can check for the new device name in the top-right corner.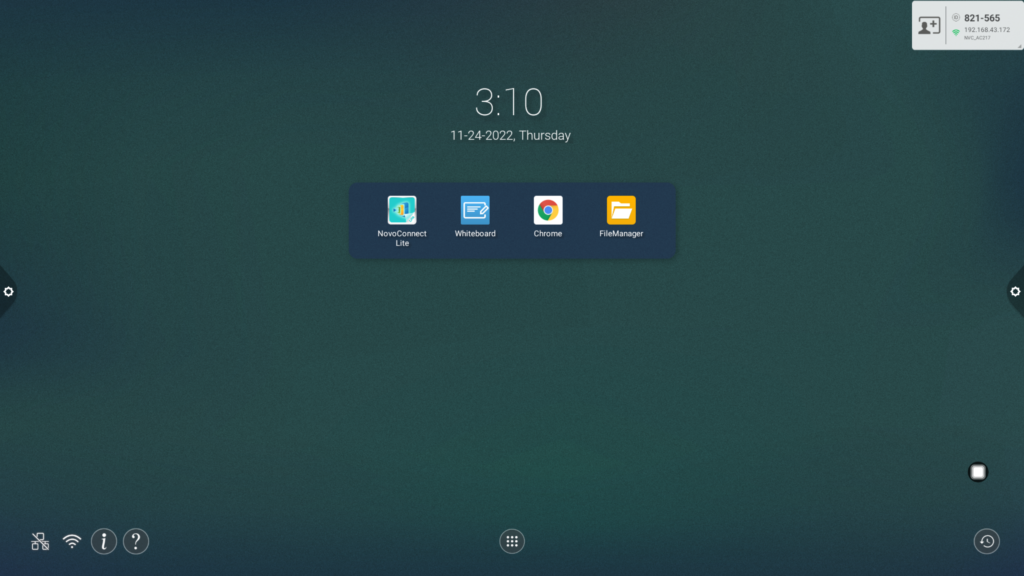 5. Return to the RVA home screen to see the new device name.