Installation
Step 1. Update the firmware of your NovoConnect device (V4.5 or above)
There are several ways to perform firmware update. Please refer to the corresponding document for details.
Step 2. Connect USB camera / microphone / soundbar to your Novo device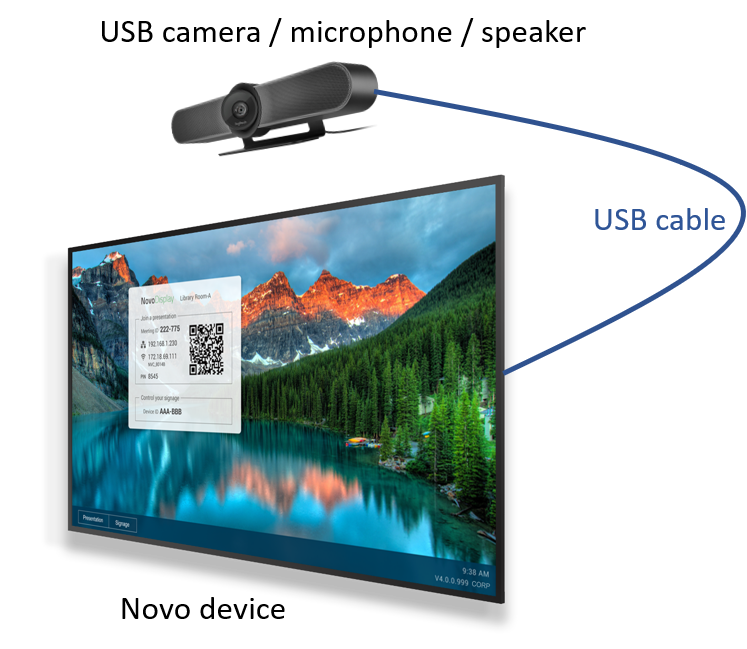 Step 3. Download and install the BYOM driver for your Windows and/or MacOS computers.
Activation (First-Time Usage)
You will need to activate the BYOM feature on your Novo device for the very first-time usage. There are two ways to do so.
(1) Activation from your Novo device. Click on the main menu button and then BYOM. Follow the on-screen instructions to enter your license key or click Free Trial to gain access.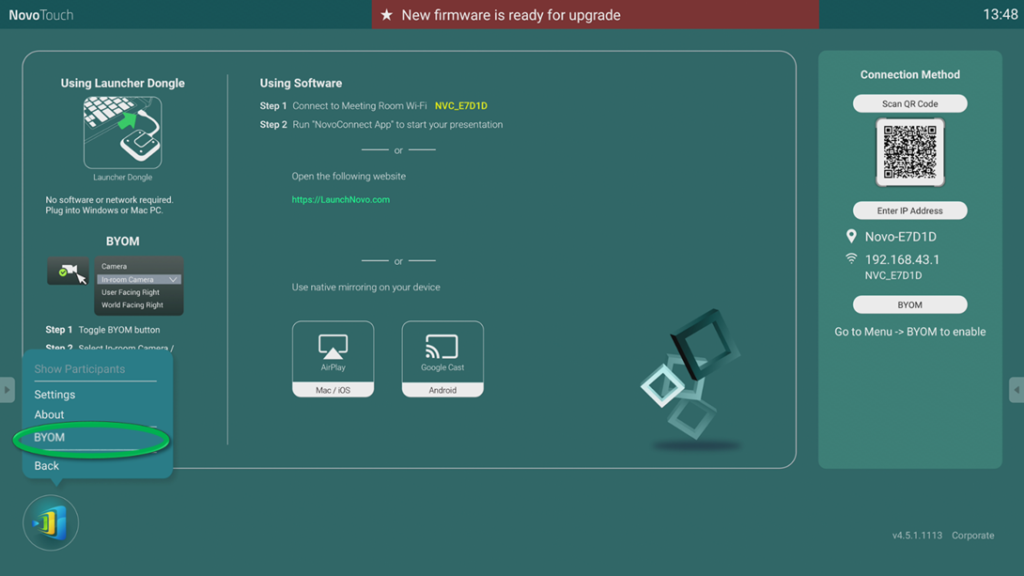 (2) Activation via Remote Manager software.
Step1. Select the Novo device on the home screen and click on setting icon.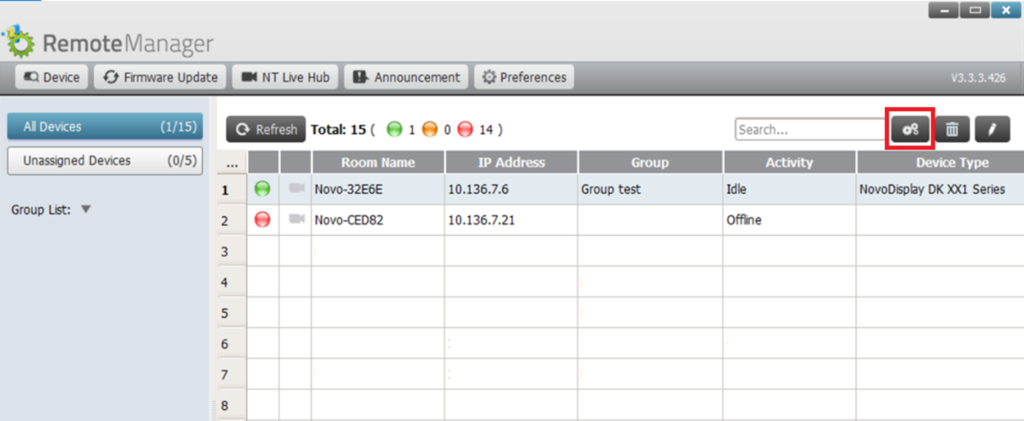 Step 2. Click on "Activate" icon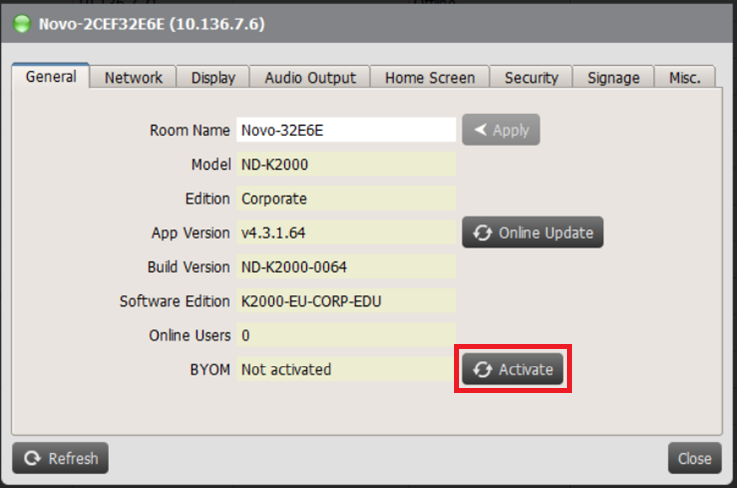 Step 3. Enter your license key and then click on "Apply" icon to active your BYOM service.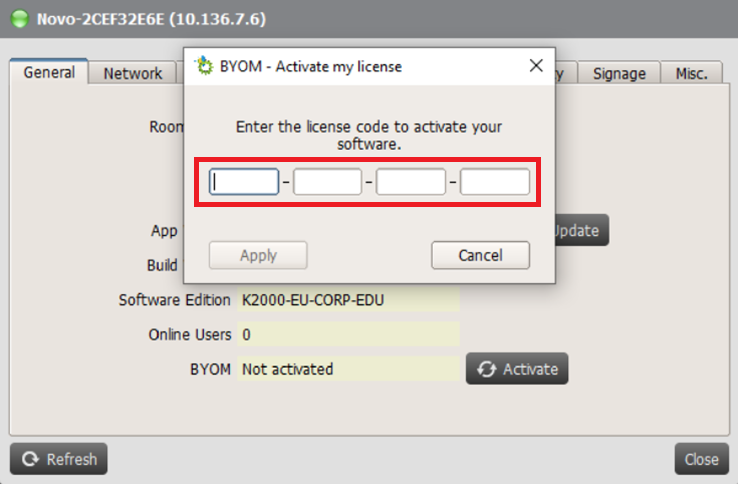 Step 4. Your BYOM service has been activated.