Model name: NovoConnect series (NC-X900, NC-X700, NC-X300, NovoEnterprise, NovoPro, NovoCast), NovoTouch series and NovoDisplay series.
This article about how to set up Launcher to connect Novo device or WiFi router.
Step1. Plug LauncherPlus into laptop to launch LauncherPlus. And wait it to complete the search process till show Failed Pairing message.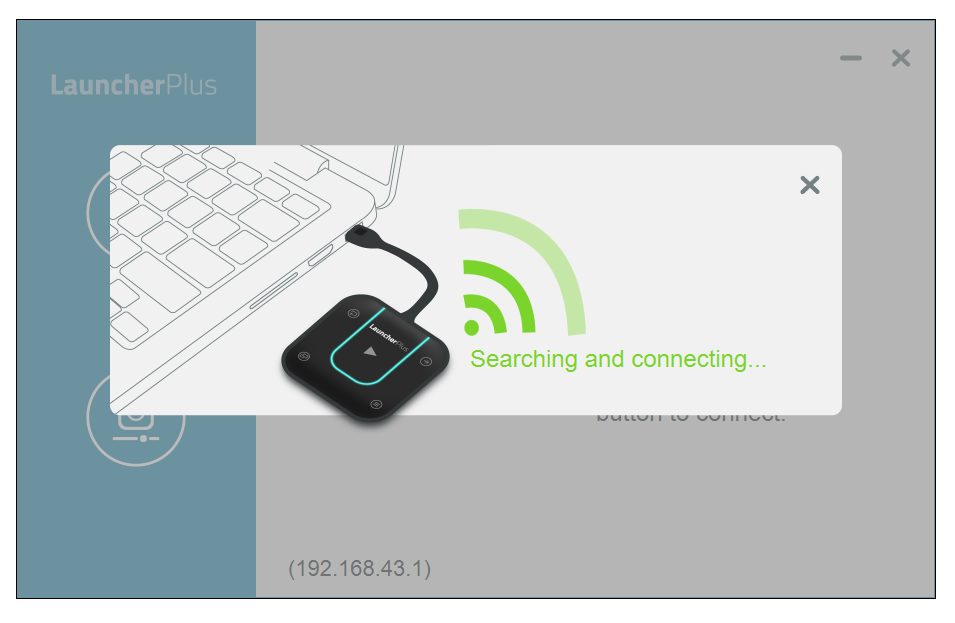 Step2. Click Configure to select which WiFi router you intend to connect for the LauncherPlus. Click the SSID and enter the password.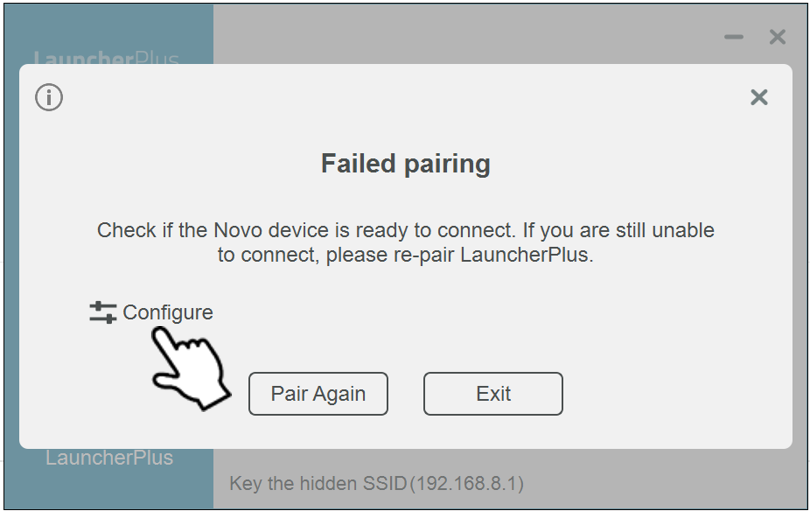 Step3. For access hidden SSID, please go to +Add > enter SSID and password