Overview
Synchronized playback allows a group of NovoDS players the ability to display their content at the same timing. Typically, this is used in two application scenarios
Multiple NovoDS players display the same content at the exact same timing. This is quite popular in exhibition halls, shopping malls, and museums, etc.
Multiple NovoDS players are used to construct a video wall. In this case, each of NovoDS players plays its part of the video, and, with the exact same timing, their playback as a whole renders the full video flawlessly on the video wall.
The following video clip demonstrates the video playback synchronized by 2 NovoDS4k players.
Configuration
The basic concept of synchronized playback is to designate one player as the master unit and the rest synchronize their playback to this master unit. Time-sync signals are sent over the Ethernet to serve this purpose. (Note: WiFi is not recommended due to its high rate of packet loss.)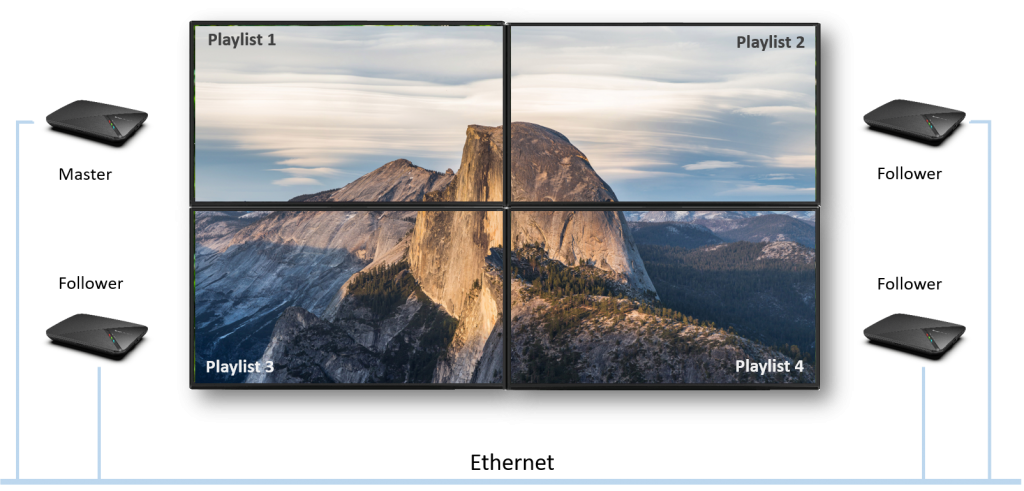 The rest of this article describes how to configure this feature.
Identify the NovoDS players for the synchronized playback and connect them in the same Ethernet
Create a device group in NovoDS Studio.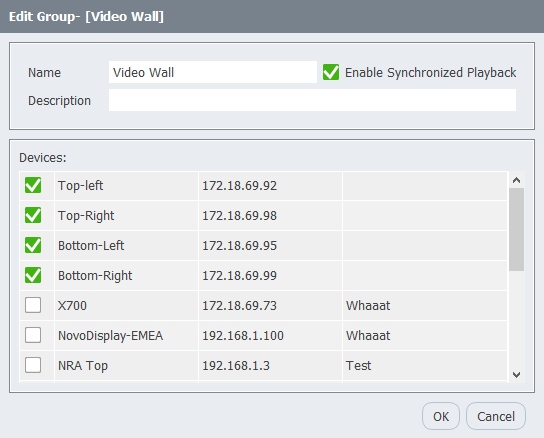 3. Designate one of NovoDS players as the master unit and the rest automatically become follower units.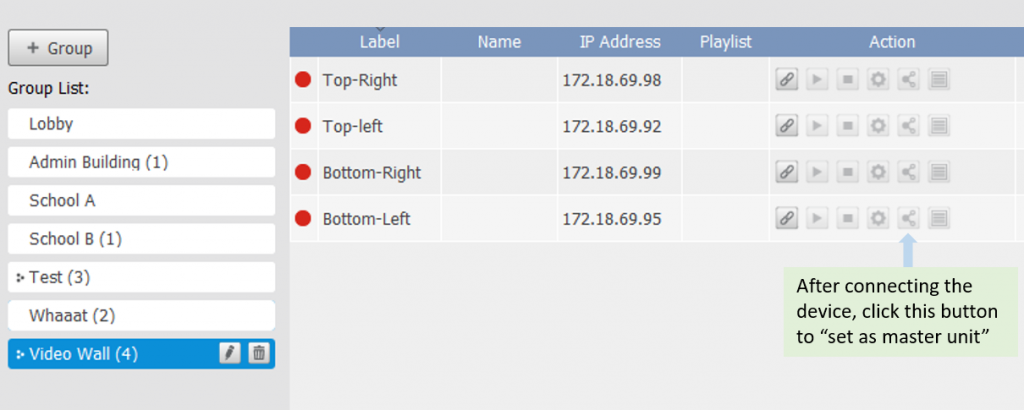 4. Upload content (playlists) to all NovoDS players. For video wall applications, it is likely that each player has its unique playlist as each player only plays a part of the video and as a whole, their synchronized playback becomes a full video.
5. Start the playback of the master unit, and the follower units will start their playback automatically.