How to Download
Download NovoStage from launchnovo.com/novostage or www.novoconnect.eu and install the software to the host computer.
Step1 Go to https://www.launchnovo.com/novostage
Step2 Go to Products > Wireless Collaboration > NovoStage > Download
Step3 On your PC, open File Explorer > Download > NovoStage_Setup_….exe > Allows changes
Step4 Follow the instructions on your screen to successfully install NovoStage.
Enjoy the free trial for 30 days!
Activating NovoStage
NovoStage provides a free one-month trial for initial use. When the free trial ends, you will need to purchase a license to continue to use the software.
NOTE: Contact your local Delta service center to purchase a license.
To activate the license:
Step1. Click Activate my license on the NovoStage main screen.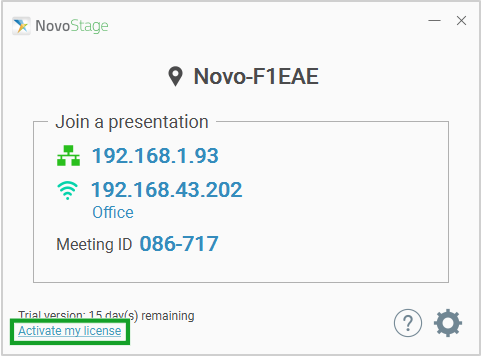 Step2. Enter the 16-digit code in the license code field.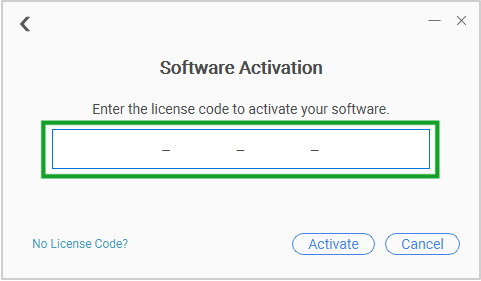 Step3. Click Activate.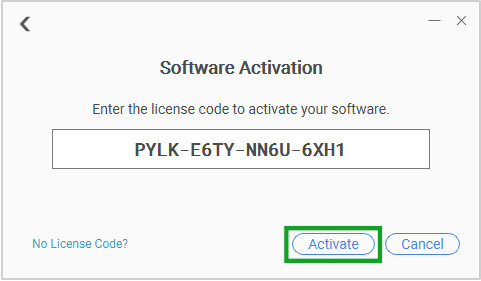 Step4. A confirmation message will appear indicating that the full version has been successfully activated. Click OK to start using NovoStage. Go to Starting a NovoStage Session for instructions on using NovoStage.