Model name: NovoTouch EK653i, EK753i, EK863i
Firmware version: V4.3.0
The reader must meet the following conditions:
• Windows Platform
• USB Interface: This means that it is connected via USB to the computer.
• It uses the same frequency of the cards, key fobs, tags or bracelets that you want to use: There are 2 common frequencies in RFID Readers, 13.56 Mhz, and 125 kHz. The reader and the cards must use the same frequency.
Setup RFID login
Step1. Open Remote Manger > select the NovoTouch, go to Setting > Misc. > Set RFID Login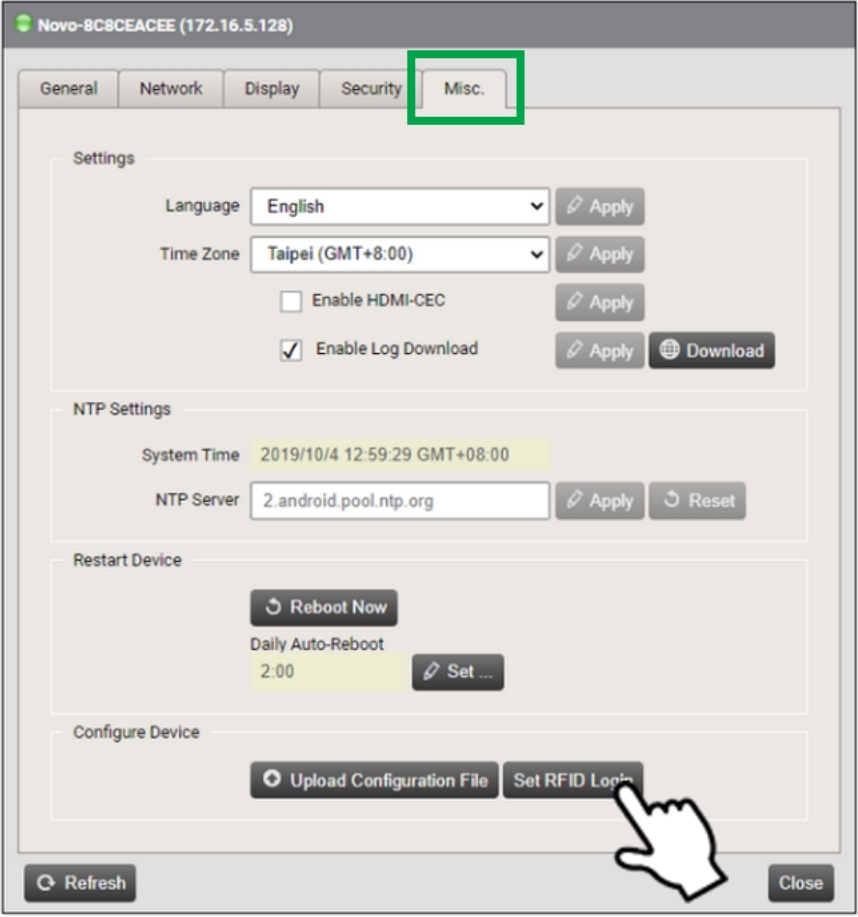 Step2. Once a loading screen appears insert the USB of the RFID reader into laptop. The software will automatically detect the reader. If not click on New RFID reader.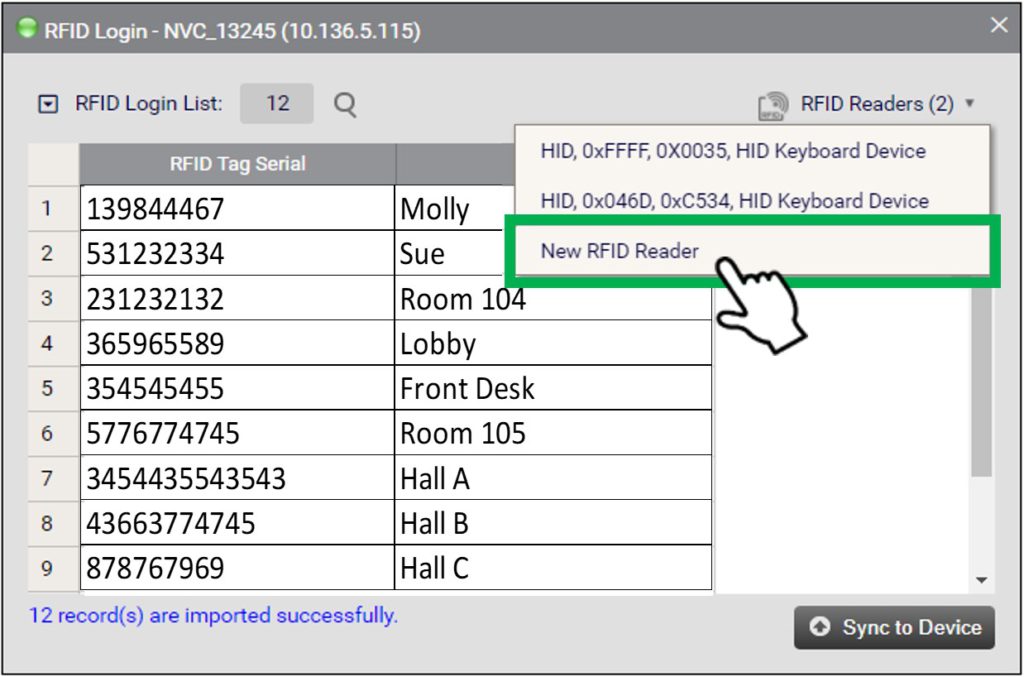 Create your RFID Tag list in one of the four ways!
1. Import Tag list from PC
Click

> Import from … > select the .csv file from your local drive and click Open
Note: All the tag IDs will be inputted. Duplicate numbers will be removed.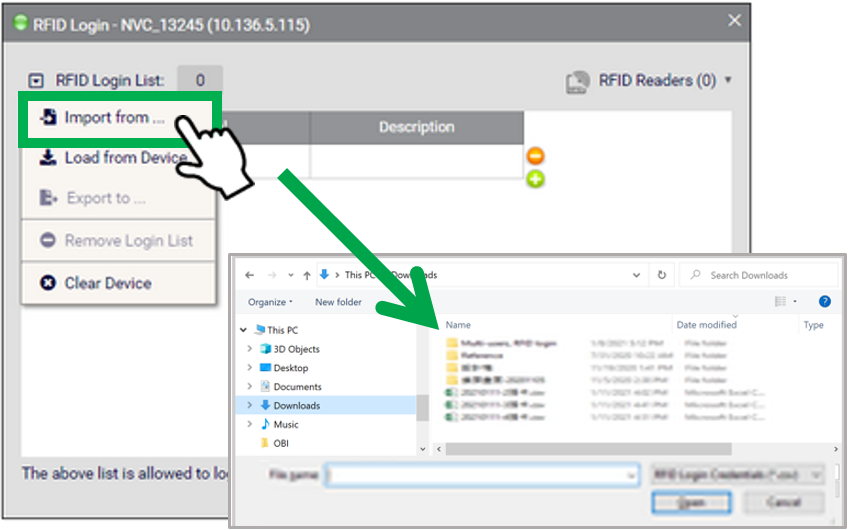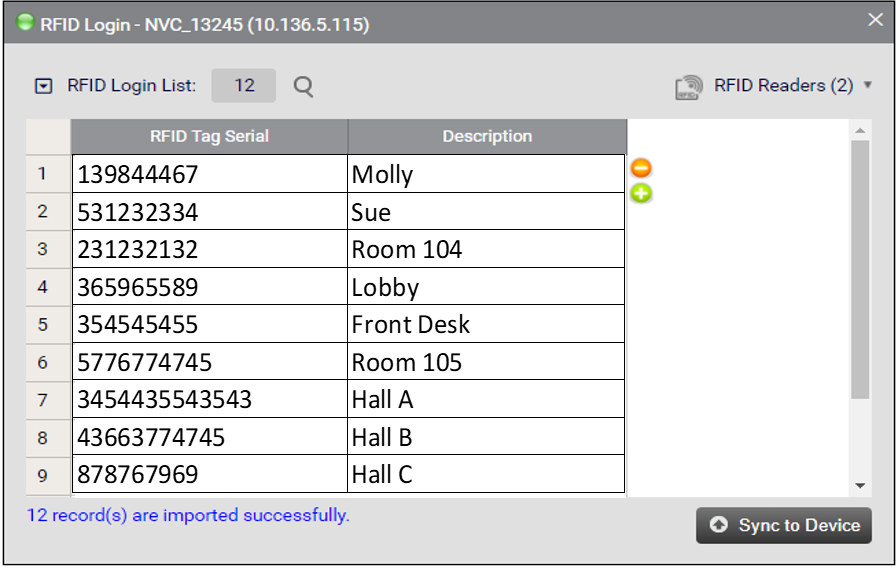 2. Load from device
Users can load the Tag list + Reader List from an external device.
Step1. Connect the external device with the tag list to your PC
Step2. Go to RFID Login List: > Load from device
Step3. A pop-up message will ask you to continue, select Yes
Note: If there is no data found, "Load from Device" will be greyed out. In this case please check your file. If the problem persists load the file on your PC and follow Procedure 1.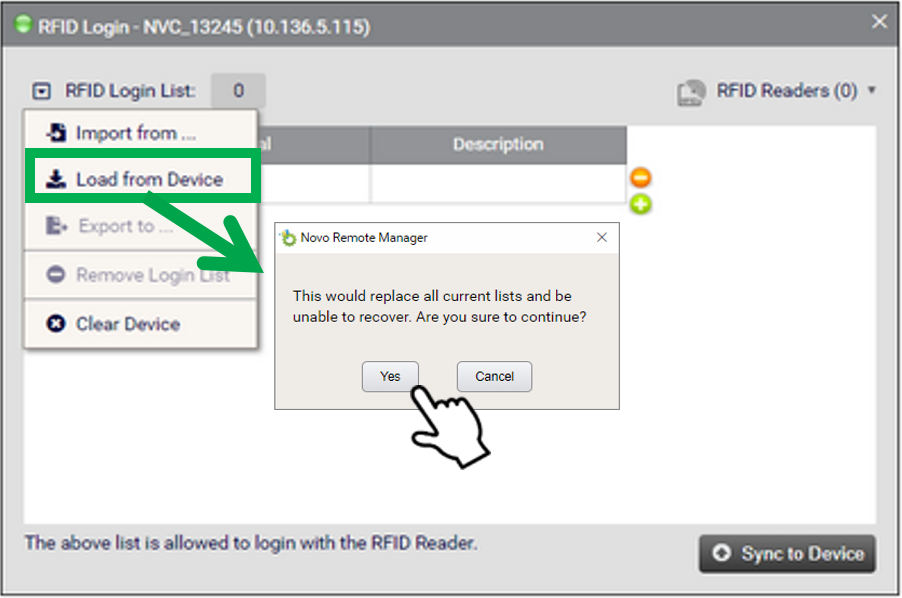 3. Manually enter Tag ID
• Use the keyboard to directly input the Tag ID and description
• Click

to add a new Tag ID

4. Create list via RFID reader
Step1. Scan the card or RFID tag, the software automatically detects the Tag ID
Step2. In the description section add details of the tag to identify it
Step3. Click

to add the next card number and follow the same procedures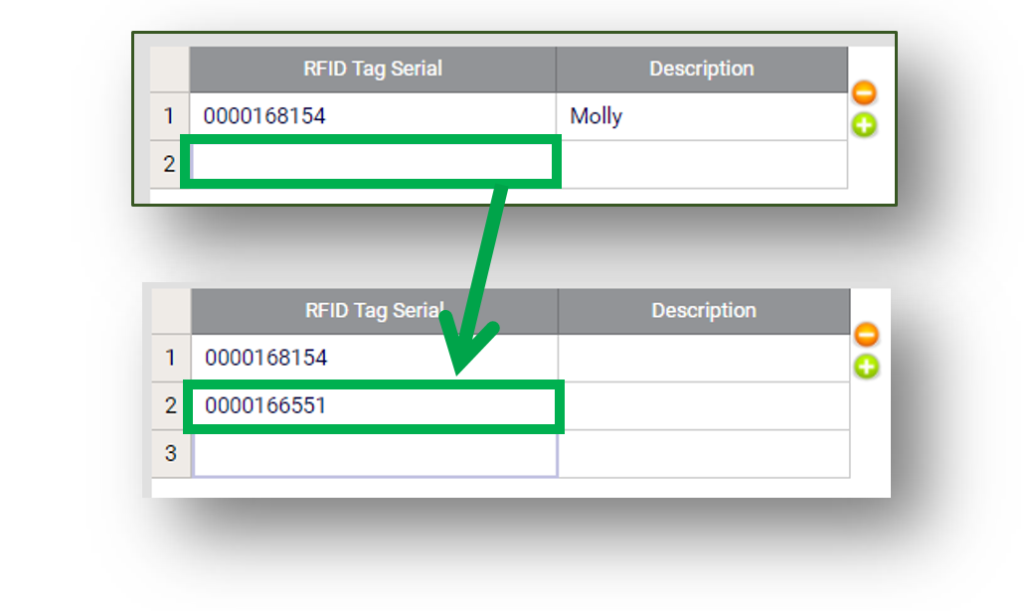 Test the Connection at NovoTouch
Once the reader has been added it is recommended to test the connection to make sure it is working.
Step1. Connect the RFID reader to NovoTouch via USB port
Step2. Scan a card/tag by passing it over the reader
Step3. If the RFID reader reacts to the scan the screen will be unlocked
Note: The RFID reader can be used concurrently with PIN