2.4.1 Software Resources
Please visit NovoDS.com for software downloads, training videos, FAQs, and more.
2.4.2 Firmware Update
There are two ways to update the device firmware of your DS301 device.
(1) Update from the Device
You can connect a USB mouse to the DS301 device and trigger the online firmware update (which may be referred to as OTA update).
To do so, click on menu button "Settings" and then "Firmware Upgrade". Follow the on-screen instructions to proceed.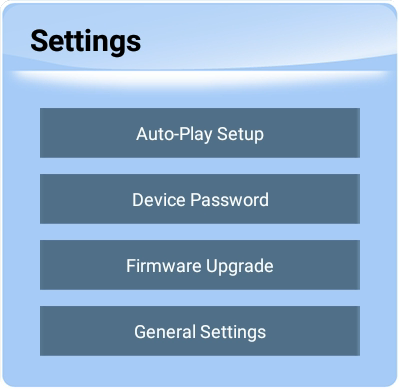 (2) Update via Micro SD card
This method will wipe out everything on the DS301 device and result in a clean installation. Please follow this link for details.