Important: This article is applicable to the following Novo products
NovoTouch LK series
NovoDisplay
NovoConnect NC-X700 and NC-X900
DS301
For the sake of simplicity, we use NovoTouch as an example in the following descriptions.
Follow these steps to re-flash your NovoTouch with a clean installation.
Download the file from the link below:
Unzip the files to your local Windows computer. (password: 1234)
Insert a microSD card into your Windows computer. (The program will erase everything on the microSD card therefore please make sure it is empty.) Since the file size of firmware files are about 1~2GB, it is recommended to use a microSD memory card with at least the capacity of 4GB or above, and maximum with 32GB.
Execute program "SD_Firmware_Tool.exe" to create a manually upgrading image into the microSD card.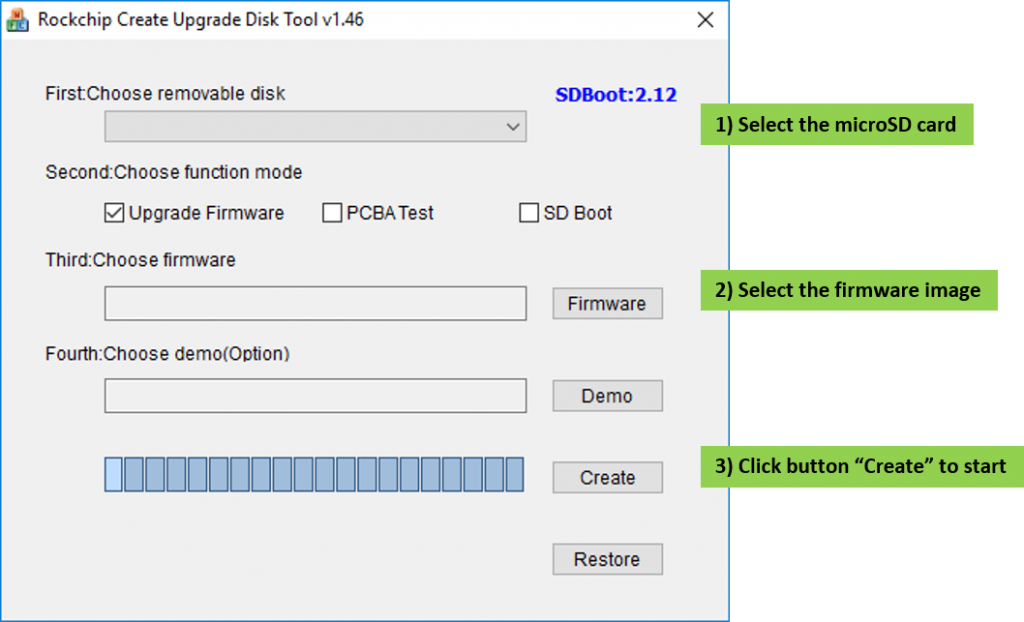 Insert the microSD card into the NovoTouch OPS module. Power cycle the NovoTouch and the firmware upgrade will start automatically.